Dec 13, 2010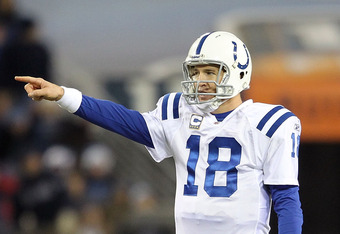 With only three games left in the NFL regular season, the San Diego Chargers, Indianapolis Colts and Miami Dolphins all sit outside the playoff picture at 7-6.

For the Chargers and Colts, hopes can still hinge on opportunities within the division, where they both sit just one game out of the lead.

Unfortunately for the Dolphins, their playoff hopes hinge entirely on wild card aspirations.

At the moment all three are watching their respective division leaders and/or the New York Jets and the Baltimore Ravens. With an exception for the Colts, who can make the playoffs by winning the last three regular season games, the Chargers and Dolphins need some teams above them to lose.

Let's start with the easiest team scenario: the Indianapolis Colts.

The Colts have struggled mightily over the last six games, accumulating just two wins over that stretch. To add insult to injury, the two wins came against the Titans and Bengals by an average margin of victory of just four points.

Still, the Colts remain just a game back of the Jacksonville Jaguars in the AFC South. Next week, the Colts host the Jaguars in a game that will likely decide the fate of the division. However, if both teams win both of their final games, the Colts will win the tiebreaker on common opponents (after head-to-head and divisional record tiebreakers are exhausted).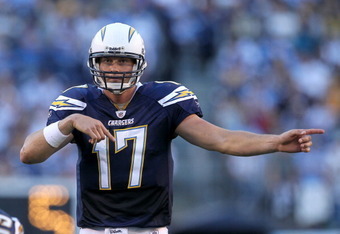 Therefore, all the Colts need to do to make the playoffs is win their final three games, not such an easy task for a team that is truly struggling right now.

The San Diego Chargers need some help but have a solid shot of making it to the playoffs. The easiest method right now would be through an AFC West division title, although a wild card spot is not completely out of the question.

To begin, the Chargers need the Kansas City Chiefs to lose at least one more time, while San Diego needs to win its final three games. Beyond that, the what-ifs are too difficult to calculate. At the moment, the Chargers hold a better conference record, which could come in handy should the tiebreaker make it to that point.

The Miami Dolphins are in the worst shape out of the three. Last week's loss against the Cleveland Browns at home really begins to sting now. The Dolphins can no longer win the AFC East, and the chance of a playoff berth relies solely on the wild card.

Additionally, the Ravens hold a head-to-head tiebreaker with Miami, further reducing Miami's playoff hopes.

To start, Miami will have to win the rest of its games. This task will not be as difficult as it seems with Detroit, Buffalo and what should be a resting New England squad in Week 17.

On the other hand, Miami will need a lot of help. The Ravens will have to lose at least three of their final four games or the Jets will have to lose all of their last three games. Of course, this doesn't even consider the involvement of the Colts or Chargers in wild card competition.

Overall, the Colts have a pretty decent shot at slipping into the playoffs. The Chargers will need a little help, but it is still possible. As for Miami Dolphins fans, maybe it is time to hope for losses and a better draft pick.

Source